How to Invest in Real Estate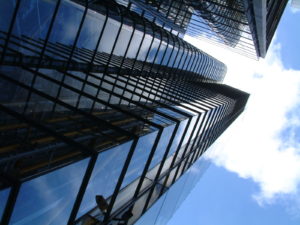 There are many ways to invest in real estate. In today's post, I am going to go over 5 ways to invest in real estate.
Real estate can be argued as a part of a well-balanced investment portfolio and is a good asset class for diversification.
Investment in Real Estate-traditional route
Traditional real estate investment is self-explanatory. You acquire a piece of investment property and manage it yourself.
Or you can pay a fee and have it managed by a property management company.
According to Roofstock, average management fees can range from 8 to 10 percent.
There are a number of ways to have investment properties, an example can be a piece of land that's waiting to be developed.
It could also be a single-family home, a strip mall, self-storage or even an apartment building.
In general, anything above four units is considered commercial real estate.
Whichever area you decided to participate in all depends on your experience and the capital you have access to.
Keep in mind that anything above 4 units is considered commercial real estate.
You can either hunt for your own deals or use a broker to bring you deals.
Start with a great team
No matter the size of your investment, the backbone is still the same.
One of the sure ways to be a successful real estate investor is by having a great team and system in place.
For example, if you rely on a broker to find you good deals make sure you have assembled a great team.
A good team will consist of a good broker, real estate agent, CPA, lawyer, contractor or a property manager that you trust.
Conventional wisdom is that you're only as strong as your team is going to be.
If you decided to invest in multiple single-family homes, one or two is manageable.
However, this can quickly spin out of control and become a headache if you don't have the proper systems in place.
One of the best ways to get exposure is to let everyone in your social circle know that you're an investor.
More exposure within your social circle may yield you off-market deals.
You can also find deals from listings on MLS (multiple listing service).
Real Estate Investment Trust (REIT)
Real Estate Investment Trust or REIT is a publicly or privately held company that owns income-generating property.
REITs are not new, they have been available to investors since the 1960s.
REIT was created to give the everyday investor access to a more prestigious or difficult to break into an asset class such as commercial real estate.
REITs usually have ownership in commercial real estates such as shopping malls, senior living, strip malls, self-storage, and plazas.
Just to name a few.
Of note, REITs are required to have 75% of their gross income coming from real estate related resources.
Subsequently, they also have to invest at least 75% of their total asset value in real estate.
Another plus for investors is that they have to distribute no less than 90% of their taxable income every year as dividends to shareholders.
This asset class is for you if you are interested in gaining a passive income stream from dividends.
They can also help diversify your portfolio since real estate does not directly correlate with the market.
Online crowdfunding
Another way to invest in real estate is online crowdfunding.
An online crowdfunding company will use your money to invest in tangible commercial real estate like an apartment building complex.
This is what separates an online crowdfunding company versus a REIT.
With online crowdfunding, you indirectly invest in physical real estate.
With REITs, you own a piece of the company that invests in the commercial real estate business.
As an investor in these companies, you avoid having the headache of having to manage these properties yourself.
You can think of real estate crowdfunding as a real estate version of a mutual fund.
Investors pool their money together to either provide debt or equity for these deals indirectly.
One of the biggest benefits of real estate crowdfunding is that it allows investors to diversify their portfolio with real physical projects.
This type of investment is considered passive because these projects typically have management teams in place.
The team will take care of the construction, rehab, leasing and taking care of the tenants.
Why? So you don't have to!
The beauty of this is that you're not going to be woken up at 2 am in the morning with a clogged toilet problem to fix!
Popular real estate crowdfunding choices for unaccredited investors are:
Real Estate Syndication
Real Estate Syndication is something I first read about a few months ago.
Apparently, it's been taking on steam and it's become super hot over the last few years.
Basically, the definition of real estate syndication is when a sponsor pitches a project to a group of accredited investors and pulls the money together to invest in deals.
In a way, it's similar to online crowdfunding, the difference being you're working much closer with the deal team and the sponsor of the deal as well.
Syndications typically start with a minimum investment of $50,000 or even $25,000 in some cases.
Most likely, you needed to be an accredited investor to participate in these deals.
You're an accredited investor if you have a net worth of $1 million dollars or more not counting the value of your primary residence.
Another way to be an accredited investor is when your income exceeds $200,000 per year now and for the foreseeable future.
A syndication deal typically starts with a sponsor pitching a deal and they are compensated for putting the deal together through fees.
The sponsor's fees include acquisition fees, management fees, and a disposition fee.
This is also where the conflict of interest lies.
Sponsors, much like certain types of financial advisors get compensated mainly through commissions and fees.
So they may pitch or ask you to participate in a bad deal just so they can earn a commission!
They don't care about the quality of the deal because they are not investing in the deals they're pitching.
Therefore, it might be a good deal when you know that the sponsor who pitches a deal has some "skin" in the game.
This way you know that these deals are quality deals.
House Flipping
Basically, in this area of real estate investing, you're buying a property at a lower base price perhaps with minor cosmetic defects.
You fix up the property and turn around and sell it at a higher price and pocketing the difference.
However, this area of real estate investing is risky.
On the flip side, it can be very lucrative if you have the proper team and systems in place.
You have to look at the pros versus the cons to see if this area of real estate investing fits you personally.
There are so many factors that can go wrong while flipping a house.
Cons
Changes in the economy
Lending or funding changes
Mold, electrical and a whole host of other problems
Contractors ripping you off
Time between deals (interests building up)
Pros
Potential to earn a lot of money in a short period of time
Additionally, house flipping is not a passive investment. You're basically buying yourself a job.
With house flipping and traditional real estate investing you have to put in the "sweat" equity in order to make it work.
Real estate investing final thoughts
In summary, if you're looking for passive real estate investments you can look more into REITs, online real estate crowdfunding, and syndications (if you qualify).
However, if you are a hands-on person, traditional real estate investment might be a good option for you.
Traditional real estate can be thought of like the school of hard knocks.
You learn as you go and build your team, connections, and experience along the way.