Which are the best Texas cities to live in?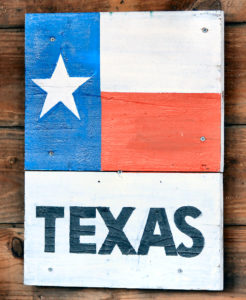 You've probably have heard of more people moving to various Texas cities lately where there seems to be an exodus of people and companies becoming more interested in the state.
I read an article that piqued my interest in this topic. LinkedIn came out with a report ranking the top cities with the most newcomers and Austin, TX was ranked number one in the list of top ten.
Best Small Texas Cities to Live in
Smart Asset, a personal finance website has been crunching numbers ranking various small and mid-sized cities in terms of livability and raising a family.
According to Smart Asset, four in 10 Americans choose to live in a town or a small city rather than big cities and rural areas.
Small cities is defined as having a population with at least 65,000 but fewer than 100,000.
Smart Asset measured metrics such as the concentration of entertainment establishments, restaurants, bars, healthcare establishments, home affordability, commute time, and other criteria.
Coming in at #9 is Flower Mound, TX.
Flower Mound, Texas ranks in the top 50 of all 287 cities for three metrics in the study: a high concentration of restaurants, low housing costs as a percentage of household income, and a low percentage of residents below the poverty line. The city has the 42nd-highest concentration of restaurants, at 8.6%. It has 41st-lowest housing costs as a percentage of household income, at 18.87%. In addition, it has the eighth-lowest percentage of residents below the poverty line, at 3%.

Smart Asset
Best Mid-Sized Texas City to Live in
For those not interested in small towns and small cities, the next logical choice is a mid-sized city. I didn't find the definition of what constitutes a mid-sized city but I'd think they are cities with a population of more than 100,000.
Smart Asset used the same criteria used above for their small cities list.
Coming in at #9 is Round Rock, TX
Round Rock, Texas has the 15th-lowest July 2020 unemployment rate in the study, at 6.2%. It also has the 23rd-best Gini coefficient and the 20th-lowest poverty rate, at 6.0%. Round Rock does rank in the bottom half of the study for its fairly high percentage of residents who are without health insurance, at 10.4%, but it ranks within the top 50 of the total 227 cities for median household income ($86,145) and 2015-2019 change in home value (40.76%).

Smart Asset
Other Texas cities making the list includes:
#16 League City, TX
#17 Frisco, TX
#19 Allen, TX
#21 Carrollton, TX
#22 Lewisville, TX
#28 McKinney, TX
#30 Pearland, TX
#44 Sugar Land, TX
#48 Mesquite, TX
Best Small Cities to Raise a Family
The third ranking we're looking at from Smart Asset is the best small cities to raise a family in Texas.
Smart Asset crunched the numbers on the following criteria's among others:
Income, childcare costs, high school graduation rates, violent and property crime rates, the number of child care facilities, unemployment rates, housing costs, and family poverty rates.
Coming at #4 is Allen, Texas
Allen, a Dallas suburb, is another great spot for families looking for a smaller city to lay down roots. For families who place education above all else, Allen is a good landing spot. This city has a high school graduation rate of 96.3%. No other city in our study has a better score in that metric.

Smart Asset
Other Texas cities making the list includes:
#13 New Braunfels, TX
#20 Missions, TX
#25 Pharr, TX
Benefits of Living in a Small City
These communities offer the same amenities as bigger cities do. In addition, there may be more parks and outdoor spaces to enjoy.
Big cities usually have a higher cost of living compared to smaller cities. You can look at the overall cost of grocery, apartment rental pricing, and house prices, it will be significantly less compared to a bigger city.
Hustle and bustle of larger cities are endless includes increased congestion, traffic, and blood pressure. Therefore, there will be an overall decrease in commute times for work and almost anything else.
Since there are fewer people living in a small city, there are more employment opportunities or rather, decreased competition not the amount of job overall. For example, in my field of pharmacy, small cities will pay top dollars to attract pharmacists to come to live in and work in their community.
Lastly, there is a sense of community when you live in a small city.
While this may be a negative side of living in a small town since there isn't a lot of restaurants or entertainment venues to choose from. It is perfect for your financial well-being. You will have a higher chance of keeping your hard-earned dollars and improve your net worth.
You may have benefited from this phenomenon since the Covid-19 pandemic started. You've probably like a lot of Americans find yourself flushed with extra savings.
Parting Words
More and more people are ditching city life and chose to live in small to medium-sized cities. If you happen to live in Texas, there are plenty of options to choose from.
Smart Asset did the leg work for us, hopefully, the city where you currently reside is on this list. If you're thinking of moving to Texas, this list will serve as a guide to where you should move to.
Hey, there's nothing wrong with living in Houston, Dallas, San Antonio, or Austin. Most of these small cities are probably suburbs of one of these large metropolitan areas.
Flower Mound and Allen, TX are considered part of the Metroplex while Round Rock, TX is part of the Greater Austin area, perhaps if you just move miles down the road can help improve your finances!
Here's to small city life.