Average Pharmacist Salary in 2020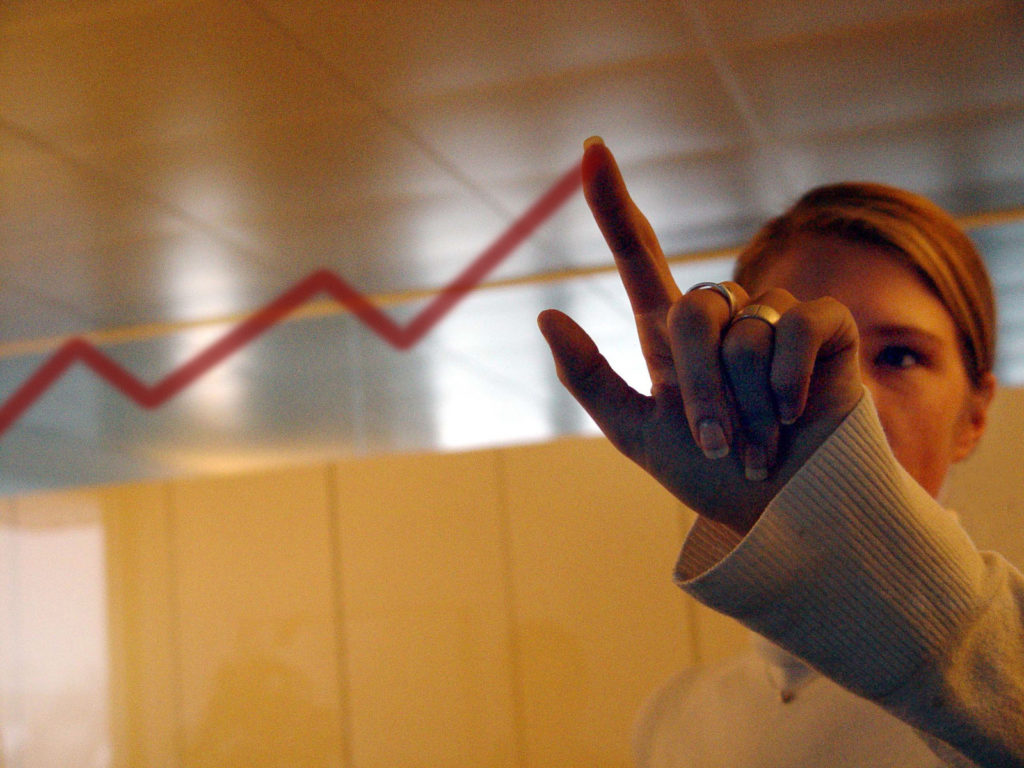 How did pharmacist salary change in 2020? In this post, I will visit popular pharmacist salary databases to determine the average latest pharmacist salary numbers.
Pharmacists are among the many essential workers out there working during the pandemic. They work during the day, night, weekends, and holidays providing important healthcare need to the American people so their compensation is justifiable.
So what is the state of salaries for pharmacists in 2020?
Average Pharmacist Salary in 2020
In 2018 the Bureau of Labor Statistics (BLS) had the average pharmacist salary at $126,120.
Let's fast forward to see what the latest BLS data for pharmacists' salary.
The latest BLS data was a result of a salary survey done in May 2019.
The good news is that the average pharmacist salary went up from $126,120 to $128,090 or $61.58 per hour. That's an increase of $1,970 from last year, not too bad at all!
Pharmacist's Job Outlook
However, the most concerning aspect for pharmacists is job growth. According to BLS, the job outlook for pharmacists for the period of 2018 to 2028 is at a flat zero percent.
That means that the pharmacist's job market is saturated. Where supply is meeting and exceeding the demand for pharmacists.
Update: 10/3/20, as of September 1st 2020, BLS updated their job outlook for pharmacists and it's changed from a 0% to a -3% (negative) or a change of -10,500 jobs from 2019 to 2029.
According to the American Association of Colleges of Pharmacy (AACP), as of 2019, there were 143 accredited colleges or schools of pharmacy in the U.S.
If we assume each pharmacy school graduated an average of 100 students per class then each year there are 14,300 newly minted pharmacists looking for a job.
The job outlook of pharmacists is negatively affected by the increased utilization of mail-order and online pharmacies. As a result, employment in community pharmacies and drug stores is expected to be in decline.
There is an increase in demand for pharmacists in hospitals and clinics where residency trained and board-certified pharmacists provide direct patient care via medication management under a collaborative practice agreement.
Luckily, as a pharmacist, you now have more choices than ever as to the career you wanted to go into including but not limited to retail, hospital, and clinical pharmacy.
Highest Paid Pharmacists
According to BLS, the highest paid pharmacists in the top 10 percent can earn as much as $162,900 or more.
On the other hand, the lowest 10 percent earned less than $88,400.
General merchandise stores pharmacists continued to fare better compared to other industries making an average pay of $136,320.
Pharmacists work in traditional pharmacies and drug stores make an average salary of $125,910.
The following states have the highest concentration of jobs available for pharmacists.
| State | Hourly mean wage | Annual mean wage |
| --- | --- | --- |
| California | $69.25 | $144,050 |
| Texas | $61.21 | $127,320 |
| New York | $58.40 | $121,480 |
| Florida | $58.43 | $121,530 |
| Pennsylvania | $57.59 | $119,800 |
Source: BLS
States with the highest average pharmacist salary in 2o20.
| State | Hourly mean wage | Annual mean wage |
| --- | --- | --- |
| California | $69.25 | $144,050 |
| Alaska | $68.56 | $142,610 |
| Vermont | $65.22 | $135,650 |
| Oregon | $64.98 | $135,150 |
| Maine | $64.75 | $134,670 |
Source: BLS
Highest average pharmacist salary according to metropolitan areas.
| Metropolitan area | Hourly mean wage | Annual mean wage |
| --- | --- | --- |
| Tyler, TX | $77.78 | $161,790 |
| Vallejo-Fairfield, CA | $76.08 | $158,250 |
| Santa Maria-Santa Barbara, CA | $75.89 | $157,850 |
| Madera, CA | $75.12 | $156,250 |
| San Jose-Sunnyvale-Santa Clara, CA | $73.48 | $152,840 |
| San Luis Obispo-Paso Robles-Arroyo Grande, CA | $73.27 | $152,410 |
| Salinas, CA | $73.07 | $151,980 |
| Bakersfield, CA | $72.90 | $151,620 |
| McAllen-Edinburg-Mission, TX | $72.57 | $150,950 |
| Yuba City, CA | $72.52 | $150,830 |
Source: BLS
Highest average pharmacist salary according to rural, non-metropolitant areas.
| Nonmetropolitan area | Hourly mean wage | Annual mean wage |
| --- | --- | --- |
| Southwest Alabama nonmetropolitan area | $78.32 | $162,910 |
| Alaska nonmetropolitan area | $76.81 | $159,760 |
| North Valley-Northern Mountains Region of California nonmetropolitan area | $75.43 | $156,900 |
| West Central Illinois nonmetropolitan area | $75.25 | $156,520 |
| Border Region of Texas nonmetropolitan area | $72.08 | $149,920 |
Source: BLS
Average pharmacist salaries by State
Alaska: $142,610
Arizona: $125,320
Arkansas: $120,020
California: $144,050
Colorado: $120,660
Connecticut: $123,640
Delaware: $130,230
District of Columbia: $121,730
Florida: $121,530
Georgia: $122, 550
Hawaii: $129,360
Idaho: $121,360
Illinois: $125,490
Indiana: $119,920
Iowa: $117,420
Kansas: $121,710
Kentucky: $122,400
Louisiana: $123,140
Maine: $134,670
Maryland: $122,110
Massachusetts: $120,430
Michigan: $121,110
Minnesota: $130,290
Mississippi: $122,060
Missouri: $128,670
Montana: $115,270
Nebraska: $117,630
Nevada: $124,860
New Hampshire: $129,370
New Jersey: $121,650
New Mexico: $126,120
New York: $121,480
North Carolina: $123,560
North Dakota: $100,560
Ohio: $117,020
Oklahoma: $116,170
Oregon: $135,150
Pennsylvania: $119,800
Rhode Island: $123,350
South Carolina: $122, 500
South Dakota: 118,360
Tennessee: $123,550
Texas: $127,320
Utah: $121,020
Vermont: $135,650
Virginia: $126,920
Washington: $128,320
West Virginia: $123,030
Wisconsin: 134,090
Wyoming: $122,720
Sourced from BLS.
Average Pharmacist Salary in 2020 from Non-BLS Sources
Salary.com
According to salary.com, pharmacists made an average salary of $136,591 as of July 27, 2020.
Pharmacists salary ranges from $121,520 (lowest 10%) to $153,571 (top 10%). However, the typical range falls between $128,702 to $145,479.
Indeed.com
Since I live in Texas, I was interested in what Indeed has to say about pharmacist salary. You can change to the state of your choice to see further insights.
Because of the lower data points of 127 salaries reported. According to Indeed, the average salary for a pharmacist in Texas is $119,263.
On the national level, the average pharmacy salary in 2020 according to Indeed is $120,426. Not that much more when compared to Texas.
That's significantly less than the salary data from BLS and Salary.com.
Other interesting insights from Indeed include the following:
A +29.05% in earnings if a pharmacist completed a pharmacy residency.
There is an increase in demand for residency-trained pharmacists as shown by an increase of 5.63% since 2018.
US News
In 2020, pharmacists was ranked as the #21 Best Paying Jobs and #27 in Best Healthcare Jobs.
I was curious to see which professionals ranked in the top profession.
Dentist
Physician Assistant
Orthodontist
Nurse Practitioner
Physician
Speech-language Pathologist
Oral and Maxillofacial Surgeon
Veterinarian
Registered Nurse
Physical Therapist
Turns out US news still have pharmacist salary data from 2018, most likely from BLS pegging the average pharmacist salary at $126,120.
Glassdoor
Similar to Indeed, Glassdoor relies on salaries submitted anonymously by pharmacists across the nation.
With a total of 4,179 submissions, the average pharmacist salary as of 8/18/2020 is $120,988.
Glassdoor has a range of $91,000 on the lower end to $136,000 on the high end.
In my opinion, Glassdoor's value is with salary comparisons. In order to get the full benefit of Glassdoor, you need to create an account and submit your actual salary and they will tell you where you stand in comparison to your region.
PayScale
According to PayScale, average pharmacist salary for 2020 is $114,956 with a slary from $82,000 to $137,000.
PayScale gave pharmacists an average bonus of $2,198, a commission of $997, and a profit-sharing of $3,435 on top of the base salary.
Account for the above variables, average pharmacist salary jumped to $92,000 on the lower end and $140,000 on the higher end as of 8/5/2020.
PayScale also broke down pharmacist salary according to years of experience.
Starting salary and less than 1 year of experience: $102,000
1-4 years: $110,000
5-9 years: $119,000
10-19 years: $120,00
30+ years: $121,000
At least, I thought that these figures are not including tips, bonuses, and overtime pay. However, PayScale did include these numbers in the average. From my own experiences, this company's data is really lowballing salaries from pharmacists.
Especially when it comes to starting salary or entry-level pharmacist positions.
Pharmacist Career Paths
My favorite feature from PayScale is its career path. For example, if you started out as a hospital pharmacist then your career might lead you to a pharmacy director position.
Pharmacy Director
The average pharmacy director's salary is $146,293, with a range of $118k to $176k. When accounting for salary, bonus, etc., the salary range jumped to $117k to $184k.
Pharmacy Manager
On the other hand pharmacy managers makes an average salary of $132,000 with ranges from $102k to $150k.
Clinical Pharmacists
The average salary for clinical pharmacists is $119,000, slightly higher than that of an average pharmacist salary. Clinical pharmacist pay ranges from $100k to $147k.
Drug Channels
While researching average salary for pharmacists I came across Drug Channels' BLS analysis.
One interesting tidbit from his data analysis is pharmacist employment by practice setting.
Retail outpatient employed 180,9 thousand pharmacists accounting for 58,1 percent of pharmacists employment with an average annual salary of $124,710.
Non-retail pharmacists accounting for 31 percent of all pharmacists with hospital pharmacists accounting for 26.4 percent of employment with an average salary of $128,278.
Outpatient care centers employed 6.6 thousand pharmacists but the average salary is at $143,150, the highest in all categories.
All other industries account for 10.8 percent of pharmacists' employment.
Must see graphs:
Zippia
Last updated on May 18, 2020, Zippia had the average pharmacist salary pegged at $121,000. The bottom 1o% making $106,00 and the top 10% making $138,000.
Source: Zippia.com
They had a nice interactive pharmacist salary heatmap. This is tremendously helpful if you're looking to relocate across America.
Higher salaries seem to be concentrated in the west coast, but you have to take into consideration a higher cost of living.
Salary Explorer
A person working as a Pharmacist in the United States typically earns around 128,000 USD per year. Salaries range from 64,100 USD (lowest) to 199,000 USD (highest).

Salary Explorer
In contrast to other pharmacist salary database, salary explorer is too optimistic when it comes to the high end of pharmacists. Most pharmacists salary is capped at or around $165,00 to $175,000 according to my own knowledge as a pharmacy manager.
According to this site, pharmacists make the following salaries by experience.
<2 years: $76,900
2 to 5: $102,00
5 to 10: $136,00
10 to 15: $162,00
15 to 20: $175,00
20 +: $188,000
Final Thoughts
Drug Topics has an article that caught my attention, "Address the "Glut" of Pharmacists." It's a good read if you're interested.
The gist of the article is that we need to address the saturation of pharmacists' supply. We went from declaring that we ha a shortage of pharmacists 10 years ago to now an oversaturation of pharmacists.
I've watched pharmacists' salaries very closely since I graduated from pharmacy school in 2011. While it's true that pharmacy is still a good career with good pay, if you don't stop opening more pharmacy schools then we are going to have to face the repercussions.
I've heard of newly graduated pharmacists having to travel wide and far to find jobs or accepting a floater position and others with reduced hours and staff.
With the BLS projecting pharmacists' job outlook at a 05 and a negative 100 job growth, we should all be alarmed. Pharmacists' salaries will be stabilizing, and eventually bucking the current trend and heading the opposite way? It may happen and we need to prepare for and expect the fact that it may become.