Money Moves to Make Before Year's End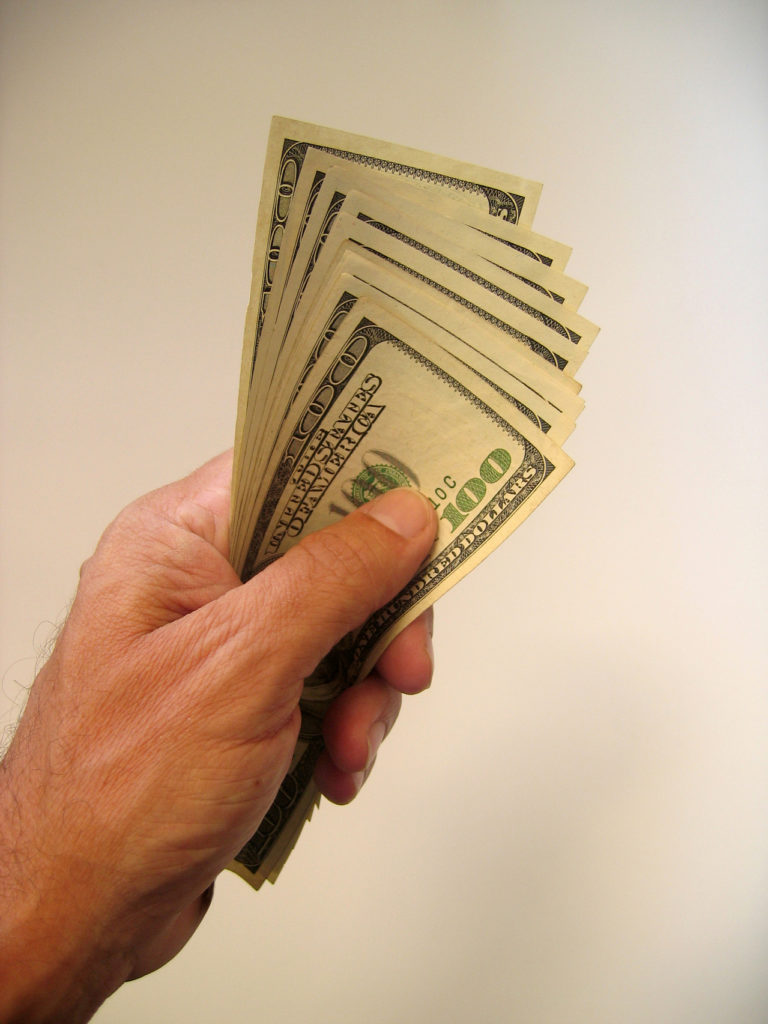 In this post, I will cover some of the most important money moves you need to take at the end of the year.
It is always a good idea to monitor your personal finances throughout the year.
As we are heading toward the end of the year it's equally important to work on certain things and make plans for the new year.
Money Moves: Track Your Net Worth
One of the first money moves that I started back when I started this blog is to track my net worth back in May 2019. I have been religiously tracking my net worth ever since. A reasonable interval to update your net worth should be monthly or quarterly.
There are 3 ways you can check your net worth:
Google Excel net worth template
Microsoft Excel net worth template
Personal Capital
I did have all three mentioned above but are not exclusively been using Personal Capital. Of note, Personal Capital was recently purchased by Empower Retirement, which happens to be my 401(k) manager.
A TechCrunch article I came across pegged the deal at $1 billion. Another interesting tidbit from the article is that Personal Capital has approximately 2.5 million users.
Tracking your net worth is important because your net worth tells you how healthy your finances are at any given time and overtime.
Money Moves: Track Your Spending
The next money move you should tackle is your budget and spending. Like most people, I don't like to have a budget. The budget rule of 50/30/20 is the budgeting rules that made the most sense to me.
What I go by is Ramit Sethi's conscious spending rule.
I've been tracking my budget using Mint since 2012 and it's a great tool to keep track of your expenses and to look at spending trends.
This is also a good spot to look for expenses that you can cut back. For example, if you go to Sonics every day then you MAY need to cut back on that.
Look for unnecessary subscriptions that you may not even use anymore.
Gym membership? How many times do you actually make it to the gym in the last month? How about the last 6 months? Maybe it is time to part ways with your membership.
I made the decision to cut the cord since I find myself rarely watch any tv. If I need to binge-watch on something I'll just pay for it when I wanted to through services like Netflix and Hulu with Live TV to get my sports fix.
Recently, I parted ways with my electric company. If you live in an area where you get to choose who your electric company is, you can save quite a bit of money by shopping around.
Check Your Credit Report and Credit Score
The next money move to make is to check your credit report. Did you know you can get a free annual credit report? You can get your free annual credit report at annualcreditreport.com.
A credit report is different than your credit score in that the three major credit bureaus: Equifax, Experian, and TransUnion gathers this data and sell it.
Your credit report list your accounts and payments, as well as any problems like late payments, collections or bankruptcies.
On the other hand, a credit score applies a formula to the data in your credit report into a three-digit number. The most scores in the U.S. are FICO and VantageScore.
In my opinion, FICO scores seem to be more popular. You can get your free FICO score at most financial institutions such as your bank or your credit score.
There are quite a few perks for having a good credit score such as:
Excellent credit cards
Lower interest rates on different types of loans
These in turn will save you money from low interest and earn money and/or travel rewards from hard-to-get approved credit cards.
Savings Goals
One of the best money moves to do at any time of the year is saving toward a goal.
There are a plethora of goals of which you can strive for. Examples include:
Weddings
Emergency funds
Vacation funds
Investment funds
529 Plans
For example, I know that I have to have $12,000 to contribute to a backdoor Roth IRA at the beginning of 2021 so I've been saving for that fund in my high-yield savings account since the beginning of this year.
Maxing out your Retirement Accounts
The last money move you should make is to optimize your retirement accounts such as 401(k), Roth IRA, HSA etc.
What I meant by optimizing is to make sure your accounts are rebalanced and the asset allocation is in line with your risk tolerances and time horizon until retirement.
It is advisable to maximize your annual contributions to all of your retirements if you're able to.
For 2020, the maximum contribution for a 401(k) account is $19,500. For 2021. the maximum remains the same at $19,500.
The rule of thumb for 401(k) is to start by matching your employer's contribution and increase your own contributions as you're able to, preferably to the maximum allowable.
The maximum Roth IRA contribution limit for 2020 is $6,000 and it is the same for 2021.
For HSA, the annual limit is $3,550 in 2020 and an increase of $50 for 2021 to a limit of $3,600 for individuals with self-only coverage. For families it is $7,100 for 2020 and an $7,200 (a $100 increase from 2020).
Lastly, don't forget about your Flexible Spending Account (FSA) account. For both 2020 and 2021, an employee can contribute up to $2,750 to an FSA account. This account is different from the HSA account where the money contributed is yours to keep even if you switch employer.
Money in the FSA account has a deadline of 12/31 of the current year. However, there is a grace period where you may be able to purchase FSA eligible items all the way until March of the following year. Make sure to check with your HR department for specific deadlines.